Navigate complex climate
reporting and disclosures
Supercritical combines proprietary software and industry expertise to equip you with everything needed for compliant climate reporting.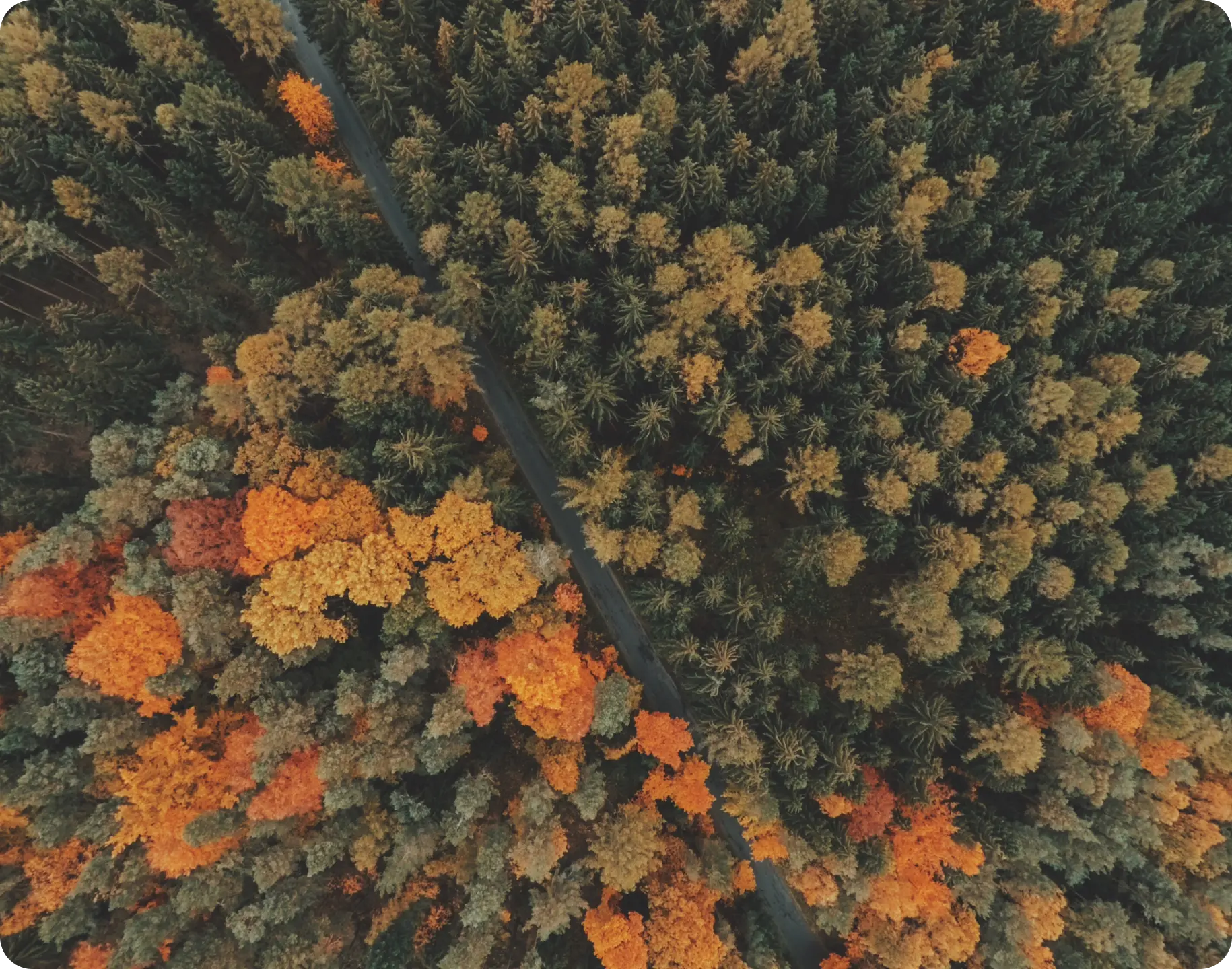 Comply with major regulation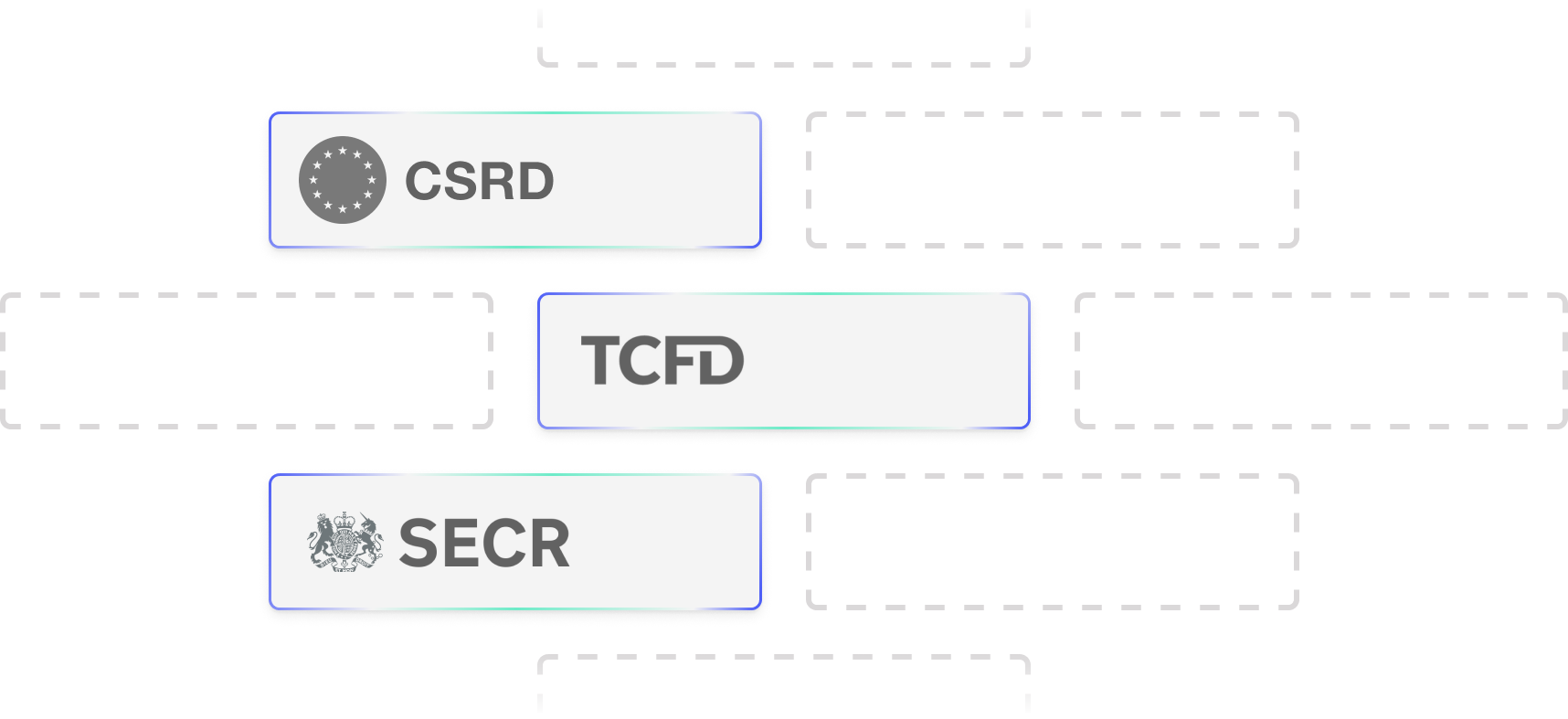 Navigating environmental regulations like SECR and TCFD is simple with our carbon accounting platform. We process your emissions data and produce concise reports that align with these — and other — standards, simplifying your path to compliance.
How it works
Measure, disclose, comply.
Seamlessly.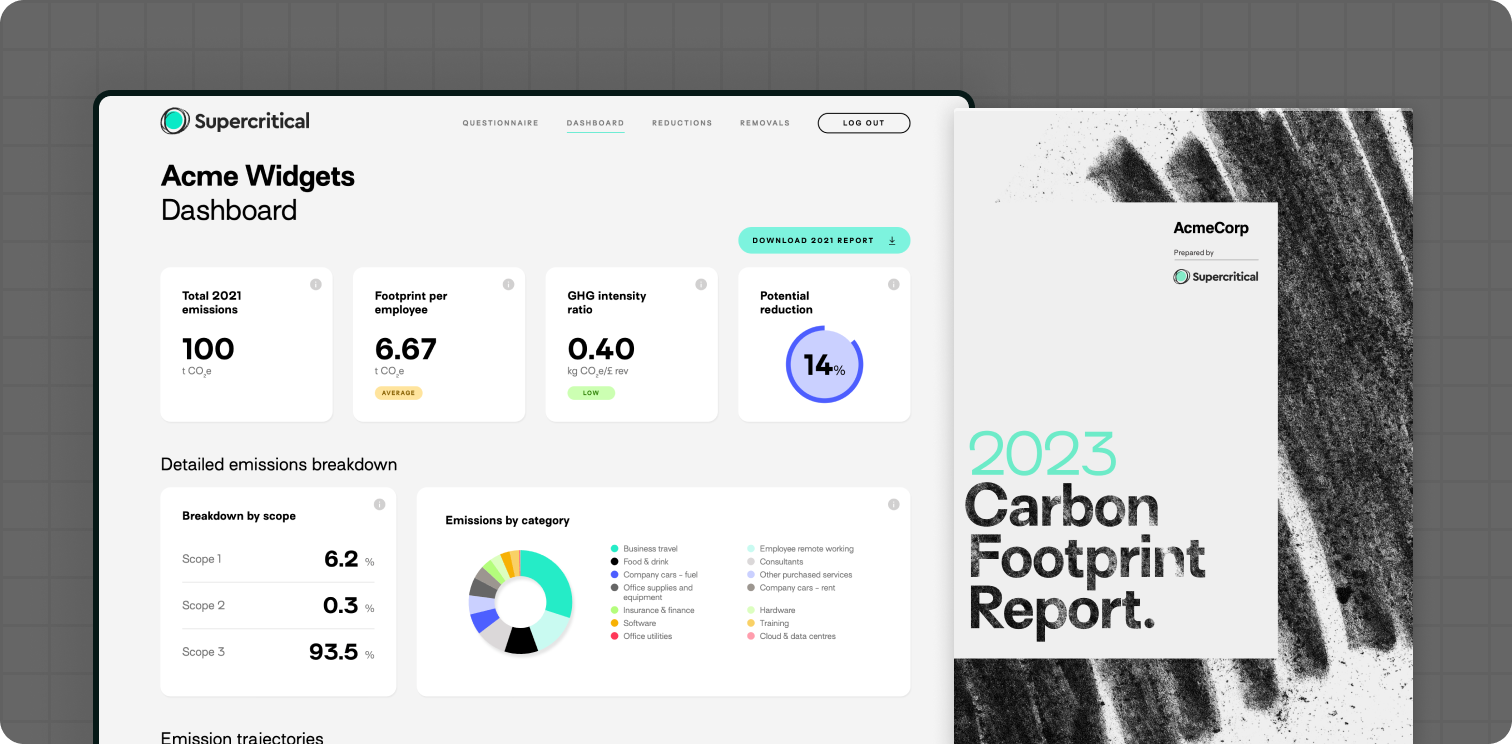 Compliant reporting begins with accurate carbon accounting. We'll generate a precise footprint, analysing your spend across categories like business travel, cloud computing, offices and team to calculate the emissions associated with each.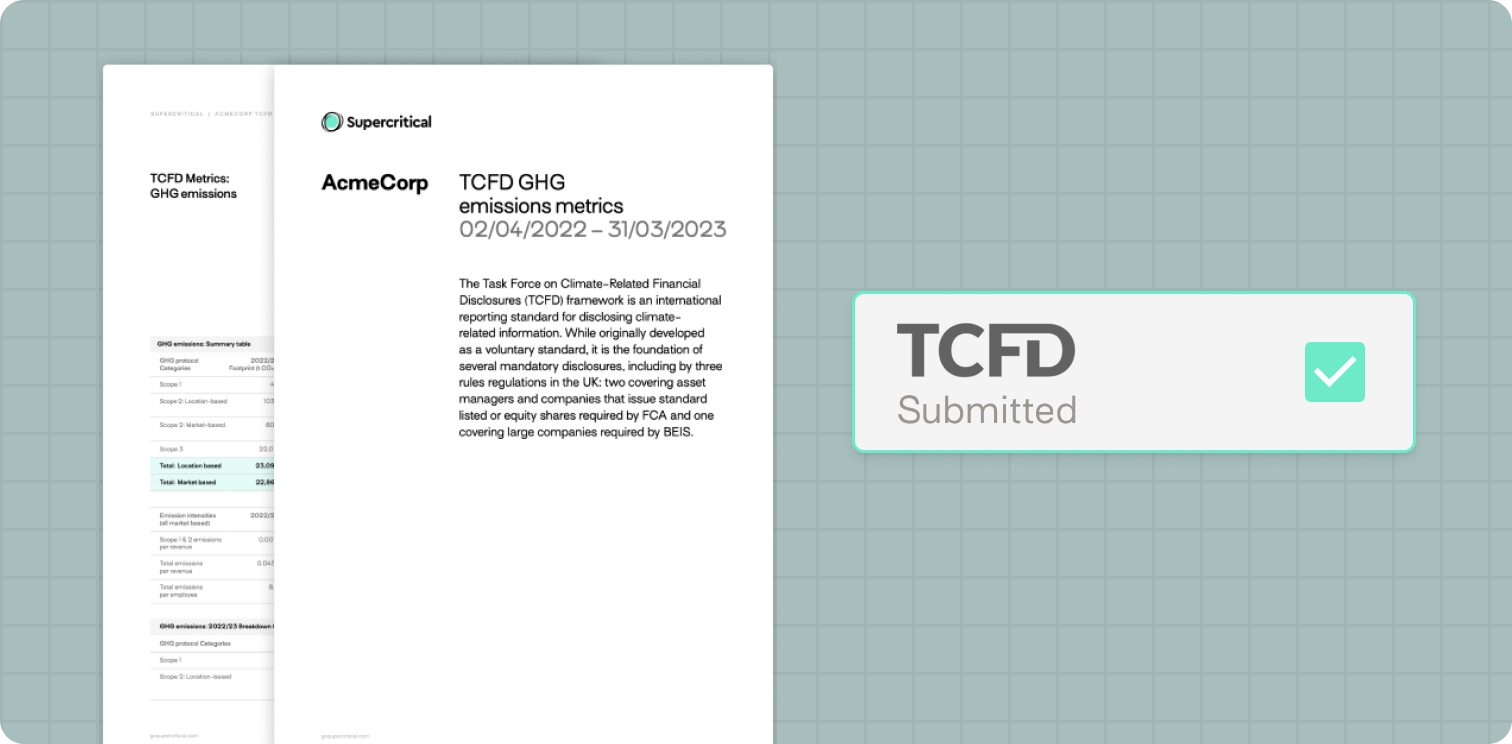 After assessing your carbon footprint, we'll pinpoint the climate disclosures you are required to make. Then, we'll create the necessary reports, and help you submit them on time.

When we have questions, there is a person to speak with and the responses are quick. No matter who you speak with, you get the sense that they are knowledgeable and genuinely want to help. The integration with Xero was seamless, and covered all 3 international entities.
- UK Chief Operations Officer
via Capterra
Book a carbon accounting demo
Contact us to get started
What to expect
A chat to hear more about you and your company
Advice on how to create a robust climate report and reduction plan
Plenty of time to get all your questions answered